Written by Joy Matthew| techpoint.africa article | Aug 3, 2021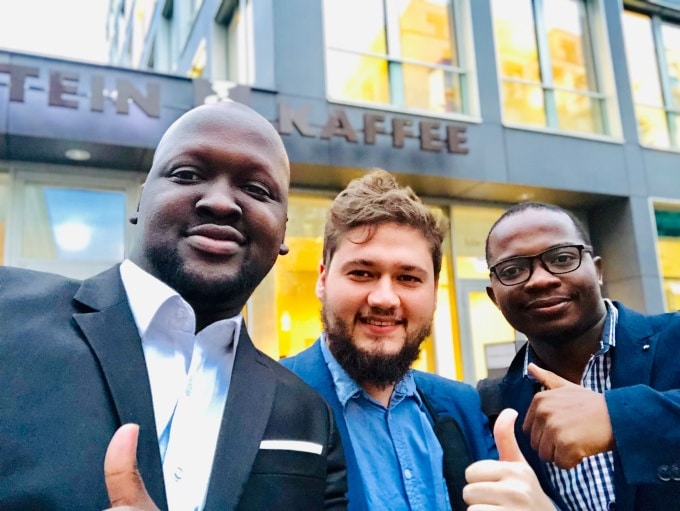 Founders Karidas Tshintsholo, CEO, Matthew Piper, CPO, and Jackson Dyora
Khula, a South Africa-based agritech startup that connects subsistence and commercial farmers to agricultural supply and marketplaces, has announced a $1.3 million seed raise from SA-based agrochemical company AECI and E Squared Investments.
Although it was raised in June 2020, it remained unannounced until today. This announcement comes with the launch of Khula's new app — KHULA! Inputs — allows farmers to purchase agricultural inputs like fertilisers and agrochemicals and also access services from local and international suppliers.
Founded in 2016 by Karidas Tshintsholo, CEO, Matthew Piper, CPO, and Jackson Dyora, Khula kicked off operations as a platform that helps small-scale farmers transport their products to formal markets by offering them cost-effective logistics services.
Currently, the platform calls itself an ecosystem as a result of its triune offerings, the KHULA! Inputs app, Fresh Produce Marketplace and Funder Dashboard.Advertisement
With Khula's Fresh Produce Marketplace, farmers can directly sell produce to local and international wholesalers. This way, there is direct engagement between farmers and suppliers, thereby reducing the need for intermediaries.
Also, using Khula's Funder Dashboard, commercial and subsistence farmers are provided funding and support to purchase infrastructure and connect with investors.
Khula claims to have signed up more than 3,000 farmers connected to over 100 suppliers and has 132 depots across South Africa. The startup was among the 15 African companies accepted into the 6th Class of the Google for Startups Accelerator.
Per TechCrunch, Tshintsholo believes that AECI's investment in Khula is beyond an investment. It's also a long term partnership, and its vast distribution network will help scale its platforms.
"We wanted a long-term partner that would execute with us. A partner with a great reputation in the industry and an incredible distribution network. A partner whose long-term success was tied to a business model like ours. And AECI fits that description perfectly for us."
The agricultural sector in Africa grapples with many challenges, from lack of financial support, poor education and difficulties for low-class farmers towards expanding their businesses.
Although a lot can be done, platforms like Khula can help tackle some of these challenges with products that help connect farmers in low-income areas with investors and formal marketplaces.